GUWAHATI: Lianne Catherine Swan of Pakistan clinched the gold medal in the women's 200m breaststroke in the ongoing South Asian Games in India's city of Guwahati. Lianna Swan holds dual citizenship, British and Pakistani. She gave Pakistan its first gold at the ongoing meet. Her father is British and her mother is Pakistani. She resides in Dubai, but represents Pakistan in international meets.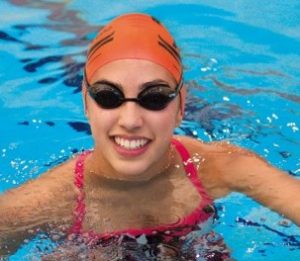 She won the competition in the time of 2:48.85 whereas Sri Lanka's Hasanthi Nugawela and Bangladesh's Romana Akhter came third after finishing at the time of 2:49.17 and 2:49.60.
Nugawela is product of Mahamaya Girls College Kandy, which has been sweeping the board at swimming in the schools circuit and has also done so at other meets.
Hasanthi Nugawela from the famous Nugawela family in the Kandyan area started swimming at the age of six under the guidance of her coach U H Sugath and her present coach is Manoj Abeysinghe.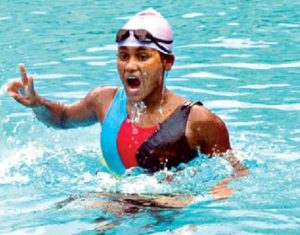 Romana Akhter is a famous swimmer of bangkladesh. She is known as Bangladesh's fastest swimmer.
Meanwhile, Pakistan secured a bronze medal in 4x100m freestyle quartet while India and Sri Lanka came at first and second place respectively.
India bagged four gold and three silver medals in swimming while Sri Lanka has so far won three gold, five silver and three bronze medals.
[Prepared by Newsnet Intern Deb Borua]