Footballer Christian Atsu has been found dead under the rubble of his home almost two weeks after the Turkey earthquake, his agent has confirmed. And it's a sad weekend indeed for the football loving communities of Ghana and UK.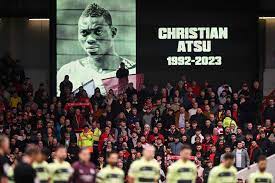 The 31 year old Ghana international player had been a part of with Premier League sides Everton, Chelsea and Newcastle.
Atsu had been missing since the 6 February quake that caused the collapse of his apartment in Antakya, Hatay.
Hours before the temblors struck Turkey, Atsu had scored the winning goal deep in stoppage time at Hatayspor's Super Lig match against Kasimpasa.
"There are no words to describe our sadness," tweeted his Turkish top-flight club Hatayspor.
His agent Nana Sechere, who has been in Hatay, confirmed the news on Saturday on Twitter, writing: "It is with the heaviest of hearts that I have to announce to all well wishers that sadly Christian Atsu's body was recovered this morning."
Many shared videos of crowds cheering for his last winning goal on social media as soccer fans and clubs paid tribute to Atsu on Saturday.
Ghanaian officials described him as a source of pride, British soccer clubs shared their condolences and hailed his talent, and sports journalists wrote of his donations to charity.
"He was genuinely a good person who the Ghanaian society will truly miss," wrote Ghanaian sports journalist Owuraku Ampofo. "This is very painful."
The Ghana Football Association said Atsu's body was recovered on Saturday morning after "almost two weeks of emotional torture".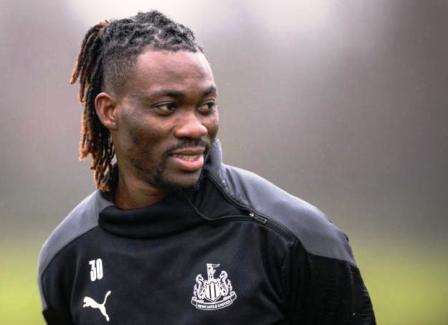 The Ghanaian foreign ministry added that Atsu's elder brother and twin sister were at the site when his body was recovered.
Atsu's body was flown back to Ghana on Saturday for burial.
Earlier this week, Atsu's agent wrote that his room in a collapsed apartment building was located along with two pairs of his shoes in the hard-hit Hatay region in southern Turkey. His partner, who lives in England, had told the BBC she was praying he was still alive and that their children had learned from the radio that he was still missing, after previous reports that he had been rescued.
The ministry said it sent "deepest condolences to the widow and family".
The earthquake and aftershocks in southern Turkey and northern Syria are known to have killed more than 40,000 people.