Sir,

It is reported in our local newspapers that Aaranyak, a renowned conservation organisation, has completed the first phase of an Elephant Occupancy Survey in Meghalaya. The survey is to help mitigate the increasing human-elephant conflict, as well as to aid conservation efforts.
The survey is being conducted in collaboration with the Forests and Environment Department, Meghalaya, with support from the US Fish and Wildlife Service.
As per the latest elephant census in Meghalaya, there are 1754 elephants in the state. The survey is analysing the distribution of elephants in the area, along with the genetic analysis of dung samples.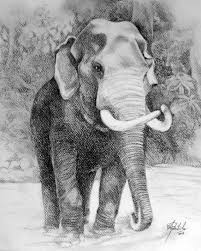 The survey team, led by senior researcher Abhijit Boruah, will also be estimating the number of elephants in Balpakram National Park.
This is a good effort by our government. As we are aware all over the Northeast, we have news of either poaching or human-elephant conflict.

Only last month, Assam newspapers reported that an adult elephant was found dead inside the Dikisir mountain range in Karbi Anglong with its tusks missing. It was suspected to have been killed by poachers as it had bullet injuries. It was found inside a dense forest area. An investigation has been initiated but no arrests have yet been made.

Though this incident happened almost 20 days ago, there has been no reports of a follow-up.
Let us do more than just reporting on 'elephant surveys'. I feel strongly that if our news media was to follow up on 'elephant stories', greater success could be achieved in the protection of wildlife, and the catching of poachers.
Truly
Simon Marbaniang
St. Anthony's College, Shillong
THE VIEWS EXPRESSED IN 'VOX POP' ARE ENTIRELY THOSE OF THE AUTHOR, AND ARE NOT NECESSARILY THOSE OF THE EDITOR AND STAFF OF NEWSNET ONE