A few days ago, I read in the Indian Express newspaper, that India could be headed for a water shortage this summer. All major reservoirs have reported less water in them than in the previous year at the corresponding time. Except for the northern region, the rest of the four regions of the country's reservoirs have less water than in the previous year.
In the eastern region, the situation is too grim as the water in reservoirs is quite less than the average of the past 10 years.
In another report, from Down to Earth, Gajendra Singh Shekhawat, Union minister of Jal Shakti, who represented India at the UN water conference in New York has said India has committed investments of over $240 billion in the water sector. and is making efforts to restore groundwater level.
I have experienced what water shortages are in my hometown of Darjeeling, once known as the Queen of the hills. Too soon after the rains, mainly in the winter season, the natural springs are dry. We have to wait for water tankers to deliver water. Water for bath is scarce. One reuses the bath water to flush toilets.
Destruction of green cover has been going on for decades, before I was born. Because of that, the hills are bare. Erosion takes place. In the monsoons, water just slides down the bare mountains causing destruction.
Now I am 21. What will be the fate of Darjeeling when I am in my 50's or 60's? Will I live that long in this rapidly deteriorating landscape? Are the promises of the government to restore ground-water real? Or just some fancy statement?
Buying water has become a part of life almost three months a year. For many low income people in Darjeeling district, the water budget may be almost a quarter of their monthly earning. This is the harsh reality in the hills.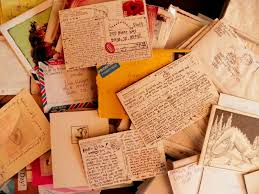 Yours Truly,
Angela Mokhtan
North Point, Darjeeling
VOX POP OPINIONS ARE ENTIRELY THOSE OF THE WRITERS. NEWSNET ONE AND THE EDITORS DO NOT NECESSARILY ENDORSE THE VIEWS PRESENTED IN THIS SECTION. READERS CAN SEND THEIR LETTERS TO: act.pat[email protected] and make sure to include their names and addresses.