In the aftermath of violent clashes in Manipur and simmering communal tensions, the Nagalim Council of Churches has taken a pro-active stand, announcing a special prayer and fasting service on Friday, May 19.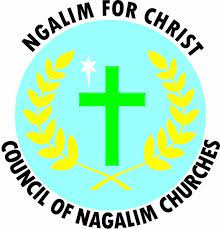 Days after the Council of Nagalim Churches (CNC) condemned the "brutal carnage" in violence-hit Manipur, the CNC said a special prayer with fasting will be held on May 19 at its Civil Headquarters (CHq) at Camp Hebron.
"Watching and waiting will not save us. It will not bring anything good, but faith in Christ and living out that faith will. All predicaments must be dismantled otherwise it will remain," an official update from the NSCN-IM church body said.
The CNC observed that the present situation in Manipur and the ongoing Naga political issue demand faith and action.
To be held at the group's designated camp under the Peren district, the CNC appealed to all its abled members to join the fasting and prayer.
"All the Army and Region Churches are requested to take up prayer-fasting on this same day," it directed.
The Council of Nagalim Churches has condemned the recent violence in Manipur and expressed "deep anguish" over the "brutal carnage".
Earlier this month, a statement issued by the Council said: "It is shocking beyond believe that people who claimed to be advanced and civilized community, and who also claimed they are advocating for the rights of the people be so depraved in their heart."
The release stated that the Council of Nagalim Churches condemns the horrific violence in Manipur, and called upon all the right-thinking people to strongly condemn and denounce such diabolic ruthless individuals who are behind the violence.
The statement further read, "From the bottom of our hearts, with humble prayers for God's consolation, we extend our deepest condolences to the families who have lost their dear ones; also, to all the wounded people for speedy recovery by the grace of God; and also, peace to those who suffer so much from this chaotic spurt of violence"