New Delhi: September 10, 2023: The Drugs Controller General of India (DCGI) has issued a crucial advisory to safeguard public health by warning against the sale and distribution of falsified versions of two important medications, Defitelio and Adcetris, following alerts issued by the World Health Organization (WHO).
In an advisory released on September 5, the DCGI reported that the WHO had issued a safety alert regarding multiple falsified versions of Adcetris injection 50 mg, manufactured by Takeda Pharmaceutical Company Limited, which were identified in four different countries, including India.
The falsified versions of these drugs are primarily found at the patient level and distributed through unregulated supply chains, especially online. The WHO has reported the presence of at least eight different batch numbers of falsified versions circulating in the market.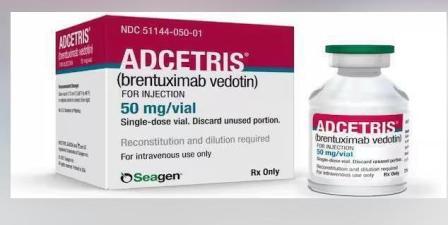 Adcetris (Brentuximab Vedotin) is a vital medication used in the treatment of patients with Hodgkin's lymphoma and systemic anaplastic large cell lymphoma. The DCGI has urged doctors and healthcare professionals to exercise caution while prescribing these drugs and educate patients about reporting any adverse drug reactions (ADRs).
On September 6, the DCGI issued another advisory concerning the safety of Defitelio (Defibrotide) 80 mg/ml concentrate for solution for infusion, manufactured by Gentium Srl. The WHO had earlier issued a safety alert on September 4, indicating the detection of falsified Defitelio in India in April 2023 and Turkey in July 2023. The genuine manufacturer of Defitelio has confirmed that the product mentioned in the alert is falsified.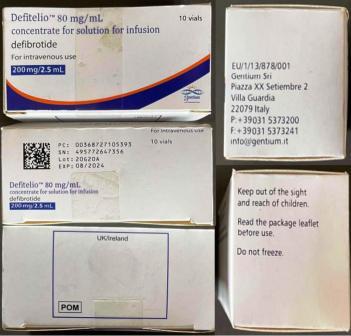 The WHO emphasized that the use of falsified Defitelio could result in ineffective treatment and pose serious health risks due to its intravenous administration, potentially being life-threatening in certain circumstances.
In response to these safety alerts, the DCGI has instructed State and regional regulatory offices to closely monitor the movement, sale, distribution, and stock of these drugs in the market. They have been directed to draw samples and take necessary actions in accordance with the Drugs and Cosmetics Act and its associated rules.
For consumers and patients, the DCGI has advised purchasing medical products only from authorized sources with proper purchase invoices to ensure their safety.
Previously, on August 31, the DCGI had issued an advisory alert concerning Abbott's antacid Digene gel, citing safety concerns. The drug maker had voluntarily recalled several batches of Digene gel in India following the drug regulator's alert. The DCGI had advised consumers and patients to discontinue the use of Digene gel manufactured at a Goa facility.
In response to these developments, Takeda Pharmaceutical Company Limited stressed the importance of procuring Adcetris injection only from authorized distribution sources. The company emphasized that they have been authorized by the Drug Controller General of India to import, sell, and distribute Adcetris in India through well-established supply chain networks.
Takeda further highlighted the serious threat that falsified medical products pose to public health and expressed its commitment to safeguarding the integrity of its products to protect patient safety as their highest priority.
These advisories serve as a reminder of the importance of vigilant regulation and careful sourcing of medications to ensure the well-being of patients in India.