Guwahati: "Hatred will never advance our cause" : These are the firm words of Manipuri filmmaker and actor Priyakanta Laishram, who has expressed his concern over the state and central governments' alleged inaction and negligence over the Northeastern state's appalling situation.

Manipur-born Priyakanta Laishram is a multi-award-winning director, actor, writer, producer, editor, and TV host who is recognised for his socially conscious films.

The filmmaker in a statement said that hatred would never advance the cause (of Meitis vs Kukis) and that all need to recognize the right solution before everything is lost regarding the prevailing sectarian issue in Manipur.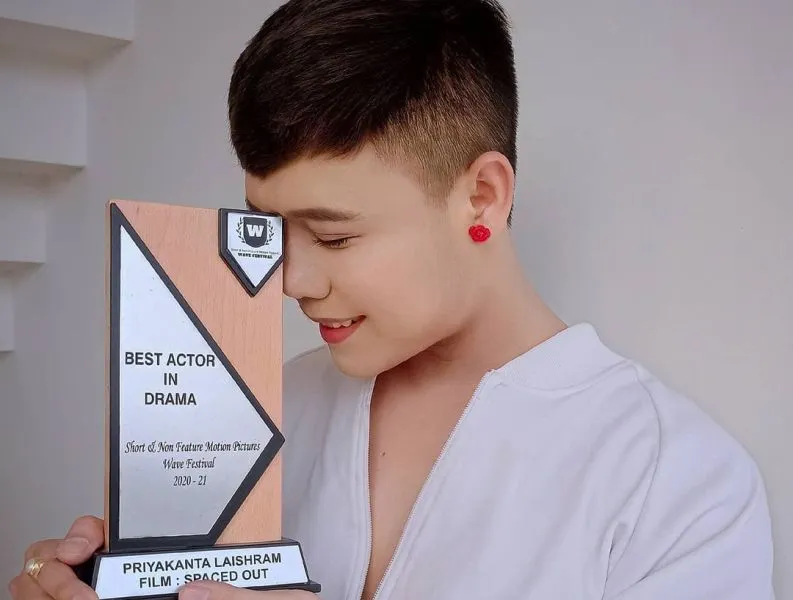 "We are let down by both the state and central governments. How long will our leaders continue to make newsworthy pronouncements that have nothing to do to resolve the dire circumstances?

"There have been non-stop killings, shootings, internet censorship, and property destruction for more than a month now, which has displaced countless numbers of individuals and many were rendered homeless.

"Do the individuals lounging in their comfortable chairs even understand what being homeless means?
"How much more bloodshed is necessary to bring back normalcy again?," Priyakanta asked.

"It is also a pass time for many individuals, not just those who get swept up in ethnicity-based feelings, to speak up and take action rationally. Hatred will never advance our cause. Before everything is gone, we must all realise the ideal solution," the actor added.
He also made a plea to Manipuri people living outside of the state to understand the main reason why internet access is restricted in Manipur and cease being intolerant, inciting hatred and spreading misinformation.
His 2023 film 'ONENESS", which is the first-ever gay-themed film of Manipur, is all set to premiere at several international and national film festivals.
Priyakant's films The Foul Truth: Amakpa Achumba (2019) and Who Said Boys Can't Wear Makeup (2018) were also the first movies from entire Northeast India to address the issues of "male rape" and "gender-neutral clothing and make-up" respectively.
He also won, "Youngest Filmmaker" title from Nokia in 2009 for making three children's films on Nokia N70 mobile phone.
PREPARED BY NEWSNET INTERN DAVID MARBANIANG FROM AVAILABLE MEDIA SOURCES