Only if there is a dialogue, there is scope for evolution in society.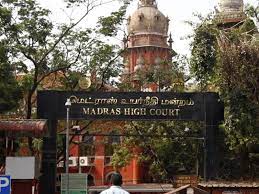 In a significant legal development, the Madras High Court has expressed disapproval of a decision made by the Avadi police to deny permission for a closed-door meeting. This decision was based on a complaint that the event organizers intended to discuss anti-Dravidian ideologies. The court firmly stated that individuals should not be prevented from expressing their opinions about any particular ideology.
Justice N. Anand Venkatesh, who presided over the case, emphasized the importance of democracy and the diversity of beliefs and ideologies within society. He stated, "In a democratic set up, it is always possible that there will be divergent views regarding a belief or an ideology. It is not possible to compel everybody to follow the same ideology, and a person is always entitled to have his reservations and opinions regarding an ideology."
The judge further elaborated, saying, "Only if there is a dialogue, there is scope for evolution in society. Hence, just because the petitioner and his organization are going to express their opinion which may go against the popular view about Dravidian Ideology, that by itself is not a ground to prevent the petitioner from organizing a meeting and that too within a closed auditorium."
Justice Venkatesh concurred with advocate P. Vijendran, who represented the writ petitioner Senthil Mallar, arguing that denying permission for the meeting based on an objection raised by an individual would amount to curtailing the freedom of speech and expression.
In a landmark ruling, the judge set aside the rejection order passed by the Inspector of Poonamallee police station for the originally scheduled meeting on August 27. Instead, the judge directed the police officer to grant permission for the event on November 1. He also made it explicitly clear that all parties involved must ensure that the event does not disrupt law and order.
This decision by the Madras High Court reaffirms the fundamental principle of freedom of expression and the right to hold diverse opinions in a democratic society, regardless of the particular ideology being discussed.
PREPARED BY NEWSNET INTERN S MARBANIANG FROM NEWS MEDIA SOURCES