Former Andhra Pradesh Chief Minister Detained by CID in Early Morning Raid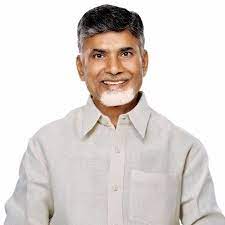 September 9, 2023
Nandyala, Andhra Pradesh
Telugu Desam Party (TDP) chief and former Andhra Pradesh Chief Minister Chandrababu Naidu found himself behind bars on Saturday morning following his arrest by the Criminal Investigation Department (CID) on allegations of corruption. The arrest took place at 6 am local time at the R K Function Hall in Gnanapuram, a locality within Nandyala town. Naidu has been accused of various charges, including criminal conspiracy, cheating, forgery, and violations under the Prevention of Corruption Act.
The arrest was carried out by the Deputy Superintendent of Police of the CID's Economic Offences Wing (EOW), M Dhanunjayudu, who issued a formal notice to Chandrababu Naidu, stating, "It is to inform you that you have been arrested… at 6 am at R K Function Hall, Gnanapuram, H/o Moolasagaram, Nandyala town and it is a non-bailable offence."
Naidu's arrest stems from an ongoing investigation into alleged financial irregularities and corruption during his tenure as Chief Minister of Andhra Pradesh. The charges against him include criminal conspiracy (Section 120B of the Indian Penal Code), cheating and dishonestly inducing the delivery of property (Section 420), forgery (Section 465), and violations under the Prevention of Corruption Act. The CID has invoked these sections after gathering substantial evidence as part of their inquiry.
Chandrababu Naidu, a prominent political figure in Andhra Pradesh and a key leader of the Telugu Desam Party, has been at the forefront of state politics for several decades. Known for his role in modernizing the state's infrastructure during his tenure as Chief Minister, Naidu has also been a vocal critic of the ruling Yuvajana Sramika Rythu Congress Party (YSRCP) and its leader, Chief Minister Y. S. Jagan Mohan Reddy.
This arrest is seen as a significant development in Andhra Pradesh's political landscape, as Naidu has maintained a strong presence in the state's politics for years. It also comes at a time when political tensions between the TDP and the YSRCP have been running high.
The arrest has sparked mixed reactions, with some of Naidu's supporters expressing their disbelief and calling it politically motivated, while others argue that it is a necessary step in upholding the law and order in the state.
The legal proceedings in this case are expected to unfold in the coming days, and Naidu will have an opportunity to defend himself in court. The outcome of this high-profile case will undoubtedly have far-reaching implications for both Chandrababu Naidu and the political landscape of Andhra Pradesh.